Seibukan Jujutsu Children
(Ages 5 – 7)
In a Safe Environment Children will learn to:
Develop physical skills for selfprotection.
Increase awareness and coordination of mind and body.
Develop cooperation and interaction skills.
Build self-confidence, self-esteem and self-discipline.
Set effective boundaries and express their feelings.
Identify potential conflicts or dangerous situations.
Make friends and have fun in healthful activities.
Express and channel energy in a positive and supportive atmosphere.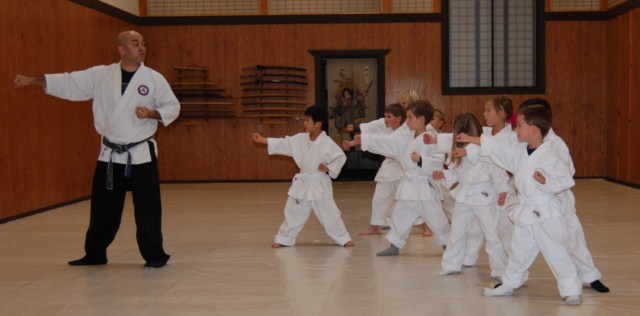 Seibukan Jujutsu is a martial art developed to meet the self-protection and self-development needs of modern times.  The art is developed on its unique philosophy of "Awareness, Assessment Action™".  Through the Seibukan Jujutsu Children Program, children learn to increase their Awareness in their daily situations, make a clear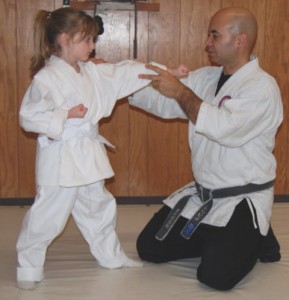 Assessment, and take appropriate Action. They will learn to set a boundary and proclaim their comfort level in mentally and physically challenging situations. In this program, students develop physical skills and mental attention through varieties of martial art instructions, fun games, and group activities guided by the instructors. The importance of self-protection will be taught, as well as self- defense techniques with and without weapons are introduced in a positive and supportive environment. In our curriculum, we emphasize cooperation among each other, confidence in expressing themselves, and discipline to follow instructions.