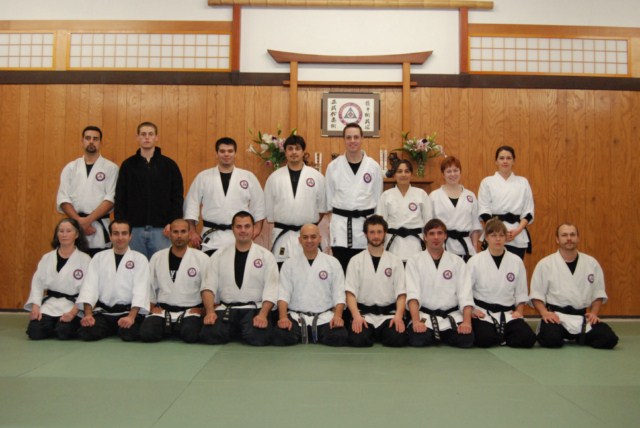 Monterey Budokan and its Supervisor Julio Toribio offers martial artist apprentice program called Uchideshi Program, and accept Uchideshi students to provide them intensive martial art training. The term of their training is at least one year. As they immerse themselves in the intensive training community and experience all four seasons of the year in the Uchideshi Program, they earn leadership and personal development besides the martial art training.
This program began in 1996, and has so far proudly sent 24 graduates to the society. The successful graduates from 1 year of intensive training will receive an award of highest honor from the Seibukan Jujutsu Headquarters at Monterey Budokan.
Their goals are to become community leaders through learning and teaching martial arts.
The Benefits the Uchideshi Program Include:
Achieve personal growth, higher self-esteem and self-control.
Practice unification of mind, body, and spirit.
Learn and progress at an accelerated pace.
Increase awareness and self-confidence.
Enhance physical fitness and self-discipline.
Practice honesty, integrity and discipline in the Dojo as well as in daily life.
Develop physical skills for effective self-defense.
Opportunities to become an instructor of martial arts majored in Seibukan Jujutsu.
Participate in Uchideshi field trips with Toribio-Kancho.
Study in depth of the five elements and twenty-one concepts of Seibukan Jujutsu.
Put into practice the five steps to become successful: 1)have a dream 2)make a plan 3)believe in yourself 4)face your fears 5)take massive action.
Apply above five steps in three areas in life: 1)health 2)relationships 3)abundance
Develop social skills as you become a representative of Seibukan Jujutsu.
Assist Toribio-Kancho in demonstrating techniques (taking Ukemi) in regular classes and public demonstrations.
Participate in Uchideshi only special classes by Toribio-Kancho and special guests.
Serve other students in the Dojo as a model practitioner of techniques and philosophies of Seibukan Jujutsu.
Assist in children and junior classes to learn how to work with younger students.
Have Toribio-Kancho as a personal coach.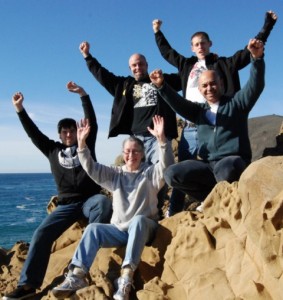 The Uchideshi students mainly study Seibukan Jujutsu directly under its founder, Julio Toribio.  Through learning Seibukan Jujutsu, the students will also develop their healthy attitude toward their lives through its unique philosophy based on Awareness, Assessment and Action. Honesty, Integrity and Discipline are the three tenets of the Uchideshi Program.
Besides Seibukan Jujutsu, the students in the Uchideshi Program also have opportunities to learn four other martial arts at the Monterey Budokan: Aikido, Battojutsu (sword art), and Ninjutsu. According to their effort, dedication and commitment, it is possible for them to achieve black-belt level in any of these arts during their Uchideshi time.
Optional Martial Art Offered at Monterey Budokan
Aikido
Battojutsu (Sword art)
Ninjutsu
Lodging
Students are responsible for their own lodging close to the Dojo. Students can choose to train in the Dojo at any time, however sleeping over night in the Dojo is not allowed. Please approach Toribio Kancho for any assistance in finding a place to stay during the Uchideshi time.
_______________________________________________________________________
Requirements
Uchideshi students attend all scheduled Seibukan Jujutsu classes including children and junior classes. They also train with each other during the day, or spend time on research project. Uchideshi students must attend all black-belt as well as the Gasshuku in January and the Taikai in June. Uchideshi can work during the day and weekends, keeping in mind the training schedule of the Seibukan Jujutsu classes.
As a personal requirement, Uchideshi student has to be free from smoking or any use of mind-altering drugs during the Uchideshi time in or outside of the Dojo.
Contact:
Monterey Budokan Seibukan Jujutsu Honbu Dojo
636 Lighthouse Avenue
Monterey, CA 93940
(831) 375-6797